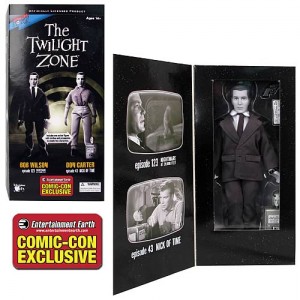 You get more weird PR in the run-up to a major show — just now I received some promising something called ShatnerPalooza¹ to be taking place at San Diego Comic Con, which has me still shaking my head in mute amazement. Meanwhile, nearly everybody I know in webcomics is in a flying metal tube heading to SoCal (or at least trying to). We'll just watch the Twitterstorm and Google-plusery happen at a remove, you and I, and pretend that we were there with the cool people.
In the meantime, please enjoy the following seminews:
What with travelling most of Friday and all, I'm assuming that everybody's seen the notification that the Xeric Foundation is essentially wrapping up its program of grants to get indy comics printed? Because webcomics, that's why:


The advent of essentially free web publishing has forever altered the way aspiring comic book creators can get their work out into the public eye. With this in mind, I have decided that it makes sense that the Xeric Foundation will no longer provide grants to self-publishing comic book creators, and instead devote all of its available grants funds to charitable organizations.

There will still be one last grant-making cycle, though — to let everybody put together their best work, the usual November review will be skipped, making May 2012 the last-ever chance to apply for a Xeric grant. If you wanted bragging rights, now's the time to get the proposal whipped into shape.

Dated last week, but announced today: Joey Comeau and Jess Fink, neither of whom should be left unsupervised for obvious reasons, have joined forces. Be afraid, but also be prepared to enjoy the crap out of We Are Become Pals!, words by Joey and pictures by Jess.
Rhetorical question for the philosophically-minded amongst you — is it blasphemy to merely repeat what a holy book actually says? How about if it's illustrated … with Lego? The Brick Testament has been getting its first full book together, and pre-orders are open now (from regular vendors, not so much from BT's own shop). My first piece of advice: get ready to purchase this book. My second piece of advice: given the bankruptcy court review going as I am writing this, you probably don't want to order from Borders.
_______________
¹ And I quote:
The centerpiece of "SHATNERPALOOZA" will be the World Premiere of The Captains – an Epix Original Documentary produced and directed by William Shatner. In The Captains, he travels the world to connect with each of the actors who have played Captains over the long life of the Star Trek franchise. Shatner recalls his own experiences in the role that made him a star by interviewing Patrick Stewart, Kate Mulgrew, Scott Bakula, Avery Brooks and Chris Pine while interweaving clips from their respective shows and movies.
Shatner. Interviewing. My head just exploded.