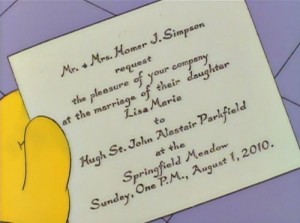 Sometimes, it's so very incremental that changes take place that you scarcely realize they're happening, but in the past day or so, I realized that some things are now here with us for good:
Webcomics-related books have become ever more trivial to obtain.
Okay, that last one is actually true. One may note that —
How to Make Webcomics has entered a third printing in as many years and is now again generally available after a period of drought.
Christopher Baldwin's first Spacetrawler print collection has now made its way through the mails (and a complimentary review copy has landed on my doorstep), meaning that the pre-order blues are done. I'll admit that I was slightly concerned — not about the story or art, which I have been following since the strip launched and have reaved about here in the past — by the possibility that print technology might not do justice to what Baldwin's been drawing.

Luckily, the colors are deep, rich, and satisfying, the paper stock shows no artifacts or bleeding, and fancy details (check out the last panel of this strip, where a space city is seen through the jet-wash of the titular 'trawler) come through as wonderfully precise on the page as on my screen. In all honesty, I didn't think you could do a print job this good and still price the book at twenty bucks. Guess the global economic slowdown means excess press capacity.

Tyler Page has made both print volumes of his charming and entertaining Nothing Better, available in PDF form for free under a Creative Commons license. And he did it because:


I want as many people as possible to see and enjoy my work. I've been putting it online for years for people to see for free, and I've enjoyed a small but loyal group of fans who have bought the book collections I've put out. Offering a PDF of the books seemed like a great way to expand that readership.

Initially I thought I should sell the PDFs. But in doing so I really hoped that what would happen was that a few people would buy the PDFs and then spread the files around online. Eventually I started thinking, "why not just start the sharing myself?"

A big influence on that line of thought was re-reading about the experience the Machine of Death folks had with their book. If I wanted as many people as possible to experience my work, why put that payment roadblock out in front?

This is good work. It just needs more eyeballs on it. And once that happens I'm confident at least some of those people will pay for it.

And if you feel like you've been entertained, consider paying something for it.

If I didn't already own both Nothing Better books, I'd be doing just that right about now.
Other new things (predominantly books) of note:
Ryan Sias may not be working on Silent Kimbly anymore (boo!), but that doesn't mean he isn't doing creative work. Balloon Toons: Zoe and Robot, Let's Pretend is now available for the kid in your life that you actually like and want to encourage to be creative and imaginative. You never know what imagination in a kid will lead to.
A Girl And Her Fed, readers of this page may recall, is one of my preferred strips. It's grown so very much since it launched lo those many years ago, and just keeps getting deeper and better. The first volume of AGAHF, Rise Up Swearing, is now available for your pre-order attentions.

I hear that in addition to the prologue and first chapter of the story (we're on chapter seven now), there's a bonus story entitled, Some Bad Choices I Have Made: An Illustrated Primer (I shudder to think what kind of bad choices a webcomicker could have made) and an Introduction by some hack webcomics pseudojournalist. This one's gonna be a keeper.

Finally, I clearly have to invest in a new shelf for my [web]comics toys. Between the army of Androids getting ready to expand, and the just-announced plushy McPedro (pre-order), I'm out of room. Of course I have to get a McPedro! Did you see the moustache on that thing? So bushy.