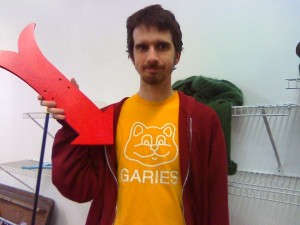 But before we get started, let me point out that Jeph Jacques is doing his level best to displace John Allison as the reigning King of Fan-Fiction. Okay, so Jacques did his in-strip, but you can't tell me that he didn't enjoy writing this:
Also Hermione and Ginny were both 25 years old and NOT married to Ron and Harry because the epilogue at the end of the last book is STUPID and NEVER HAPPENED.
Which eventually leads to:
So they totally had sex, and it was the most amazing sex in the history of wizarding or muggles or even Space Wizards (who had a lot of sex but it was really bad sex because they were all evil).