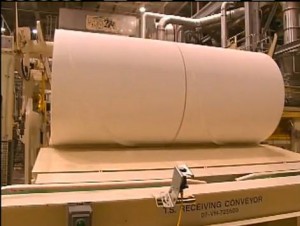 For those of you that don't wake up to Morning Edition, there was a story this morning on the Center for Plain Language, their awards for good & bad writing, and one of their judges. In other words, suck it, Big Paper! David Malki ! has your number:
[G]ood, clear business communications to be rewarded with shiny trophies at a fancy ceremony; and horrible, confusing, misleading and/or opaque business communications to be savagely mocked by yours truly in as ruthless a manner as possible.
PS: Malki !'s one-time weekly publisher likes his latest book.
In other news, all sites utilizing ComicPress as their CMS should see what Phil "Frumph" Hofer has to say about the current state of the theme. Short version: the current implementation of ComicPress has one more release in it (2.9.2), then its underlying architecture is going to change a bit. Versions 1.0 through 2.92 will now be known as ComicPress Legacy, and versions 3.0+ as ComicPress Premium. Legacy will remain free, but new features will not be developed by the ComicPress team (although others out there are welcome to do so).

Other shoe (and you knew it would fall one day): Premium will not be free, and the ComicPress developer that you purchase it from will be responsible for supporting it. Frumph himself (who has been a tireless resource to the ComicPress user base, volunteering much time and effort) is stepping down as lead developer, just as ComicPress starts to roll in the bucks. He'll continue to provide custom site designs and contract support, but the demands of his life require that he spend less unpaid time on ComicPress. But for all that he's contributed so far, send him your thanks; he deserves it
I have some webcomics to point y'all towards today; I've been following each for a while, but wanted to let 'em build up a bit more (archive size, or chunks of plot, or something) before I talked about 'em. Consider each worth your time.
_______________
¹ Full title: Or, more fully, God™ © 2XX8 *** ***** ****** ******* Incorporated. All rights reserved. God and all related characters, titles, names and documents are trademarks of *** ***** ****** ******* Incorporated. No similarity between any of the names, characters, persons and/or institutions in this deity with those of any living or dead person or institutions is intended and any such similarity which may exist is purely coincidental.