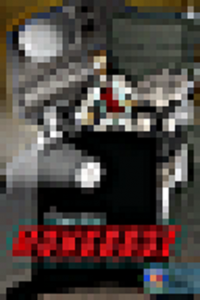 Where to start?
And that's it for today. Nothing else going on in webcomics, nope. Aaaaaaabsolutely nothing. Move along, and don't bother to click on that completely non-descript link that leads nowhere.


Welcome, operative. Consider this briefing EYES ONLY, and if captured, kill yourself immediately.
Our greatest nightmare has finally come true. Operation: Mongoose, the latest dossier of activities of the Intelligence Cleaner Agency, has been placed up for grabs and every player in the game is angling for it. Your mission is to obtain it from all competing interests; rumors have it that the sketchy details leaked online have been supplemented by at least two pages of previously-unkown material, which are naturally vital to our interests and the continuance of freedom as we know it.
A wide variety of nefarious malefactors are known to have contributed to the dossier; naturally you should make ever effort to familiarize yourself with their work so that you may make a complete analysis. If unable to obtain this materiel directly, you are authorized to bid on it, up to a limit of $25 (US) (get a receipt for proper reimbursement), which may include additional intelligence reports pertaining to Operation For the Love of Russia, as well as examples of designer clothing and fine-art conterfeiting used to fund shadowy operations.
Your primary contact may be reached via secure channels here. Don't fail us.