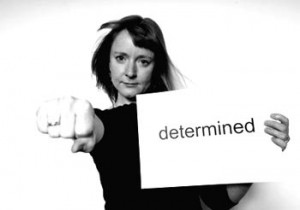 Walking with Heidi MacDonald towards the end of MoCCA '09, she asked me about the takeaway for the event. What one thing summed it up, more than anything else? That was a tough one — there wasn't a standout book that dominated the show, or an event, and there was (it's fair to say) a measurable amount of disorganization on Saturday that threw off the cadences of the show for the day. And there's your theme for the show — determination.
Despite the lack of some very capable people who left the MoCCA board back in October, the Museum was determined to put on the show. Despite organizational problems that prevented the show from opening for its first hour on Saturday, the attendees stayed in line (around the corner and down the block), determined to enter. Despite that late opening making a jumble of the programming schedule, the audiences determined the new times and packed the rooms. Despite the dead air circulation and lack of A/C, all concerned were determined to have a good time.
Lots of exhibitors spoke to me about selling out or nearly so, and if there was a lot of expressed nostalgia for the recent TCAF show, nobody I spoke to was hating on the show — at least, not after getting some air outside. As somebody lucky enough to be a booth sherpa during setup on Saturday morning, the dead first hour gave me an opportunity to connect with creators I'd met previously but didn't know very well, and to have the time to enjoy it without blocking fans from seeing them. I got to compare notes with MacDonald, Rick Marshall, and Johanna Draper Carlson. I got the lowdown on the previous night's Drink & Draw Like a Lady and the inside scoop on the dudes who tried to crash the party. Not a perfect show, but a mess o' fun nevertheless.
Oh, and by means of skillful reportage, I can now let Fleen readers know exclusively that a significant creator has plans to create a new model of webcomicking that will change everything from this point forward — money will be made, competitors will be crushed, and life as we know it will never be the same. I know! Shocking!
Webcomics types in attendance and/or showing included (in no particular order) Bernie Hou, Magnolia Porter (who was slumming with an incognito Kris Straub), Rosemary Mosco (who was not showing, but always a pleasure to talk science with her), Hope Larson (who has excellent new hair and plans for more DDLL in the future), Frank Gibson & Beck Dreistadt (all the way from New Zealand!), Cat Garza (who has found that his recent student advisee at CCS has him thinking about new approaches to comics), Cameron Stewart (who made what's maybe the single greatest contribution to the Beards & Moustaches theme sketchbook), Darren J Gedron (who waxes 'stache with the best of them), Ami B & Bree Rubin (who are clever, young, talented, and just starting the show circuit), Spike (whose books are very heavy by the case), John Keogh, and Ian Jones-Quartey (whose unfinished opus, RPG World, got its return pushed back by a year when I enquired when it would finish).
Over on Webcomics Island, one would find Andy Bell, Jon Rosenberg (whose first major-publisher book is hitting the pre-release circuit … we'll be having a giveaway soon), Sam Brown, Steven Cloud, Rich Stevens, Meredith Gran, Ryan North (whose new book we may see by end of the year), David Malki !, Chris Hastings (whose new book we may see by San Diego), Jeph Jacques (whose first book is still missing a few strips, as the original high-res files have gone missing), Randall Munroe (who for the first time found his table space slightly blocked by another creator instead of being the blocker, and whose update today should provoke groans and beatings), Kate Beaton (who is totally awesome in person and whose crowd was going elbow-to-elbow with Munroe's), Dave Roman (who wonders if there will ever be another general-interest kids magazine on the newstand racks), Raina Telgemeier, Dylan Meconis (who looks sharper in a suit than I ever will), Kean Soo (who, sadly, I spaced on coming to the show, and didn't bring my copy of Jellaby 2 for sketchin' & signin').
Other things to note:
Scott Campbell's Double Fine Action Comics volume 1 is a trip and a half; he's thinking about doing a children's book with images from the recent HOME SLICE gallery show, with little lift-up doors to reveal everything in the homes. Also, once he gets a definite story idea, an Igloo Head & Tree Head book!
Box Brown's girlfriend Sarah (and inspiration for "Ellen") has totally got the patient cartoonist spouse/partner thing down; she was a delight to meet, and it's obvious why Brown finds her such an inspiring muse. Brown also had one of the cooler table items at the show, an eight-page newsprint comics section, filled with strips (daily and Sunday) for the proposed Bellen! syndicated strip, which didn't end up happening. Similarly, the Transmission X collective found that a simple postcard with their names and comic titles wasn't working, but a full-color newsprint broadsheet with full strip samples of each of their work is a terrific attention-getter.
Dylan Meconis's Bite Me! might be my favorite purchase of the show. Ask me in a week when I've had a chance to read everything, but any book that provides a "Revolution Starter Kit" in the form of a drawing of Marie Antoinette's head (Tab A) and a guillotine (Slot B), with instructions to insert A into B? Genius. Possible competitors: And Don't Forget The Droids and Only What You Take With You, sequels to last year's Harvest Is When I Need You The Most — whimsical takes on the minutae of the Star Wars universe. How does one apologize to Lord Vader? What does it mean to "bulls-eye womp rats"? How can a whiny farm-boy upset the economy of moisture farming, and what happens if you do kiss a Wookie?
But then, Frank & Becky's Tiny Kitten Teeth book (and portfolio of Becky's paintings) looked better than any printed material has a right to, and was more adorable (in an acid-flashback whirlwind kind of way) than human eyes can tolerate. Catch them on their tour of the US, culminating in San Diego next month.
Drink & Draw attracted 70 – 75 ladies, much fun was had, and the dudes trying to sneak in from the unrelated speed-dating event elsewhere in the bar were dealt with summarily. Organizer Hope Larson definitely will repeat the event next year (hopefully with sponsors), and wants to expand to at least a West Coast iteration for those that couldn't make it to New York. Asked about the possibility of running DDLL prior to SPX, Stumptown, APE, TCAF, and other indy-friendly shows, only the amount of difficulty in arranging things long-distance seemed to deter her. Give it a year or two, there'll be these things popping up all over.
I totally forgot that I met you, and I'm sorry. Also, I spelled your name wrong. I suck, but I promise to make it up with some pictures tomorrow, and with book reviews in the coming days.